Team manager Jamie Gibson approached Vickers Creative to brand the new Scottish 4X mountain bike team, STR Racing.

The team plans to coach young riders and make them the next generation's champs.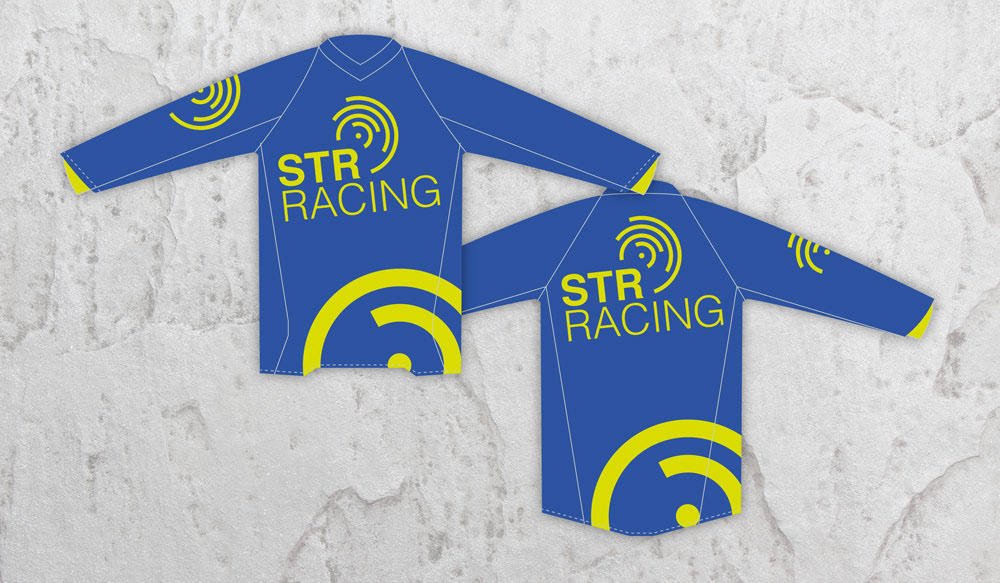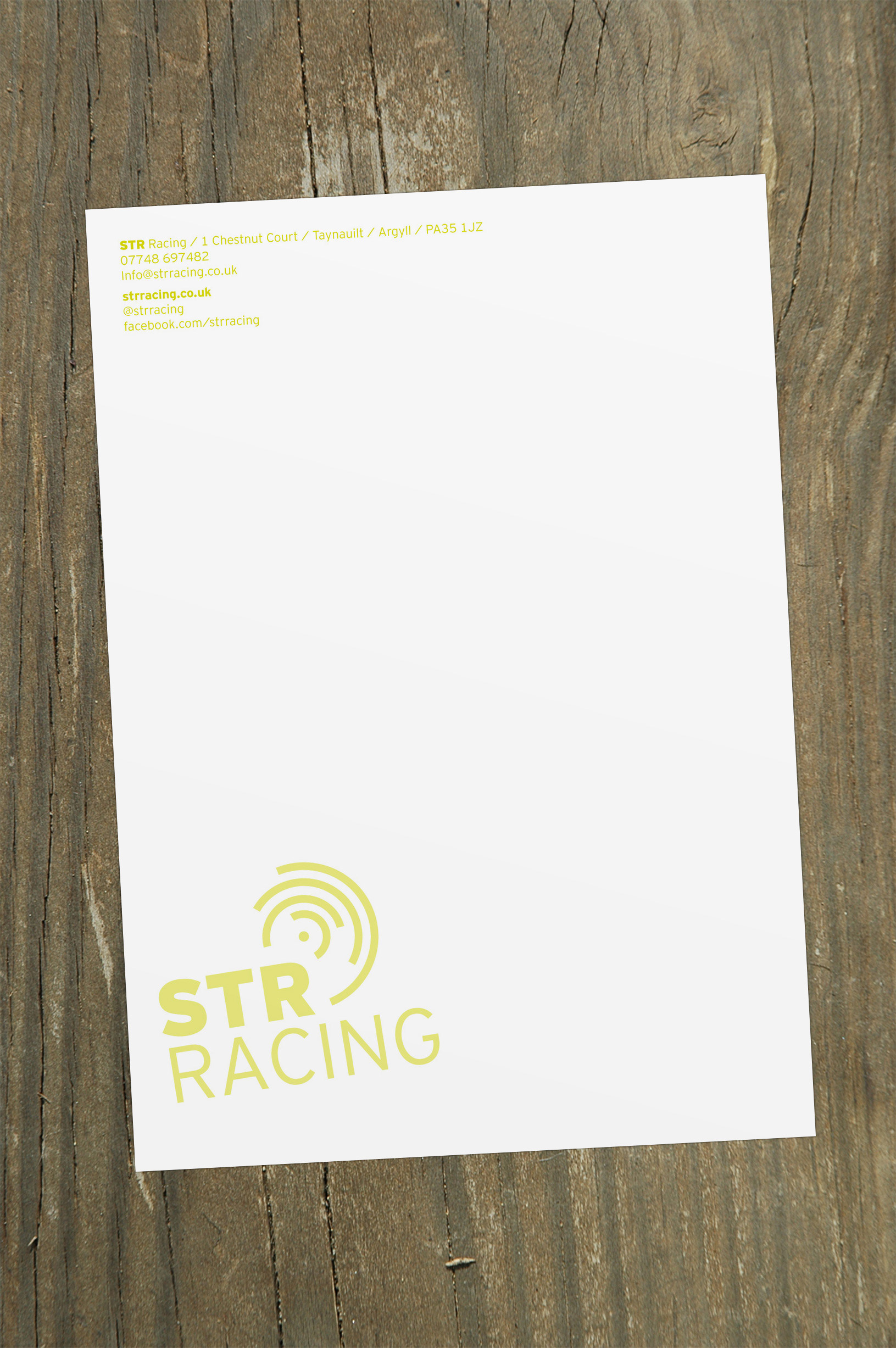 The team's aim is to recruit young riders and coach them into the next generation's champs, hence the name a play on the word STaR. I jumped at the chance to work on a cycling related job, with the added benefit of being a really nice package; The team name, it's aims and the sport all lends itself to visual imagery.

To start I mind-mapped '4X MTB', 'development', and 'stars' to give me lots of visual cues.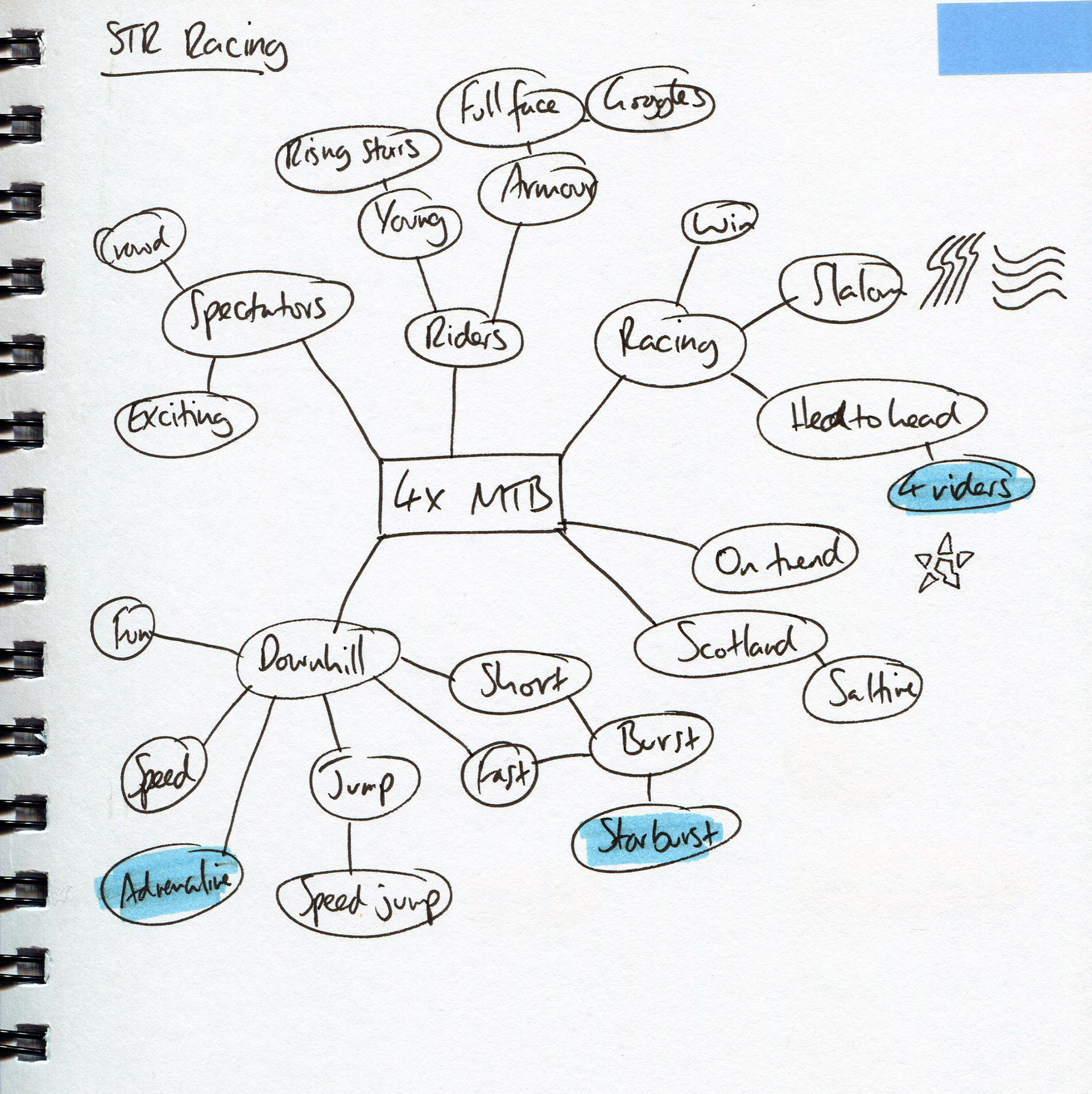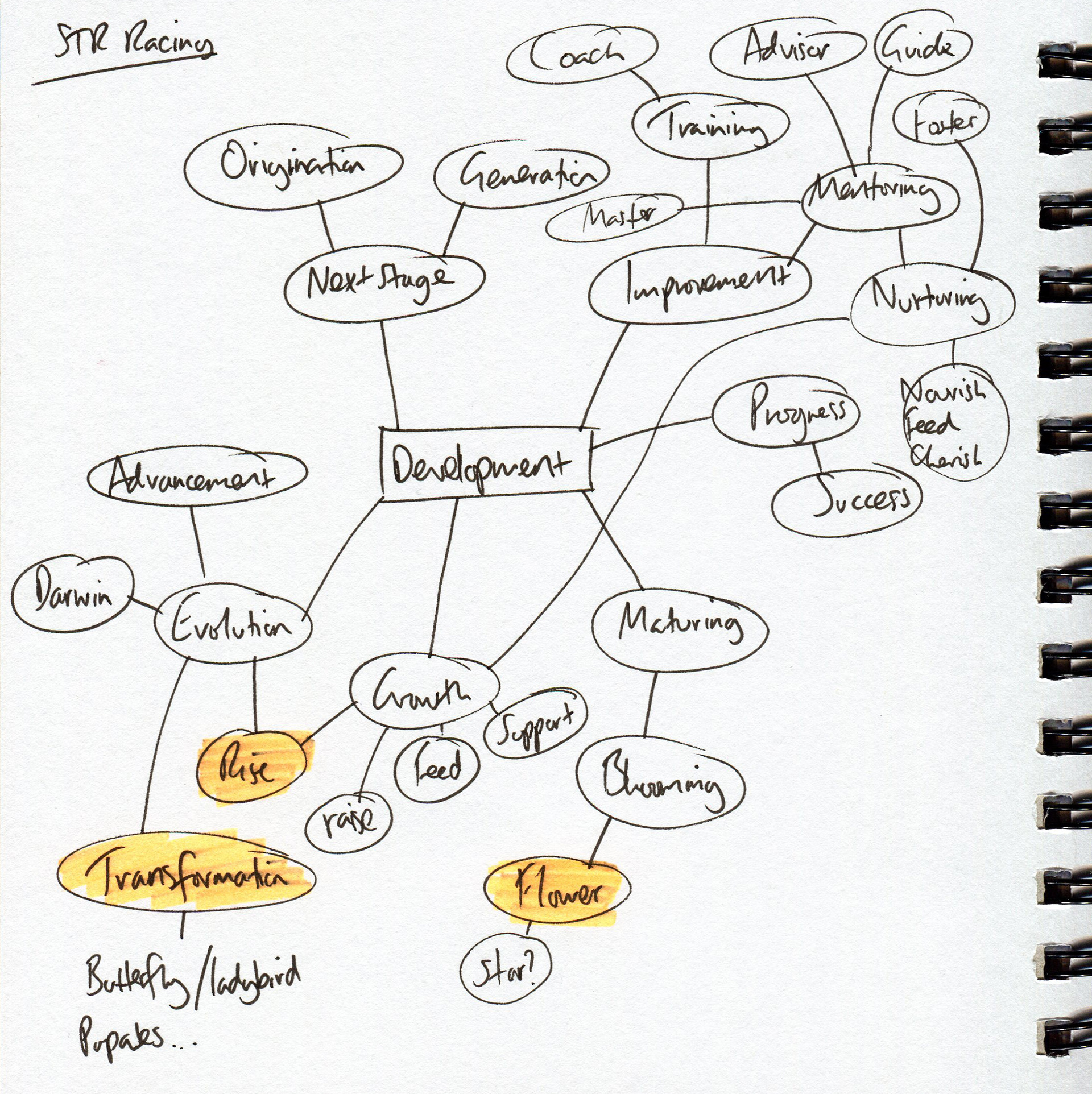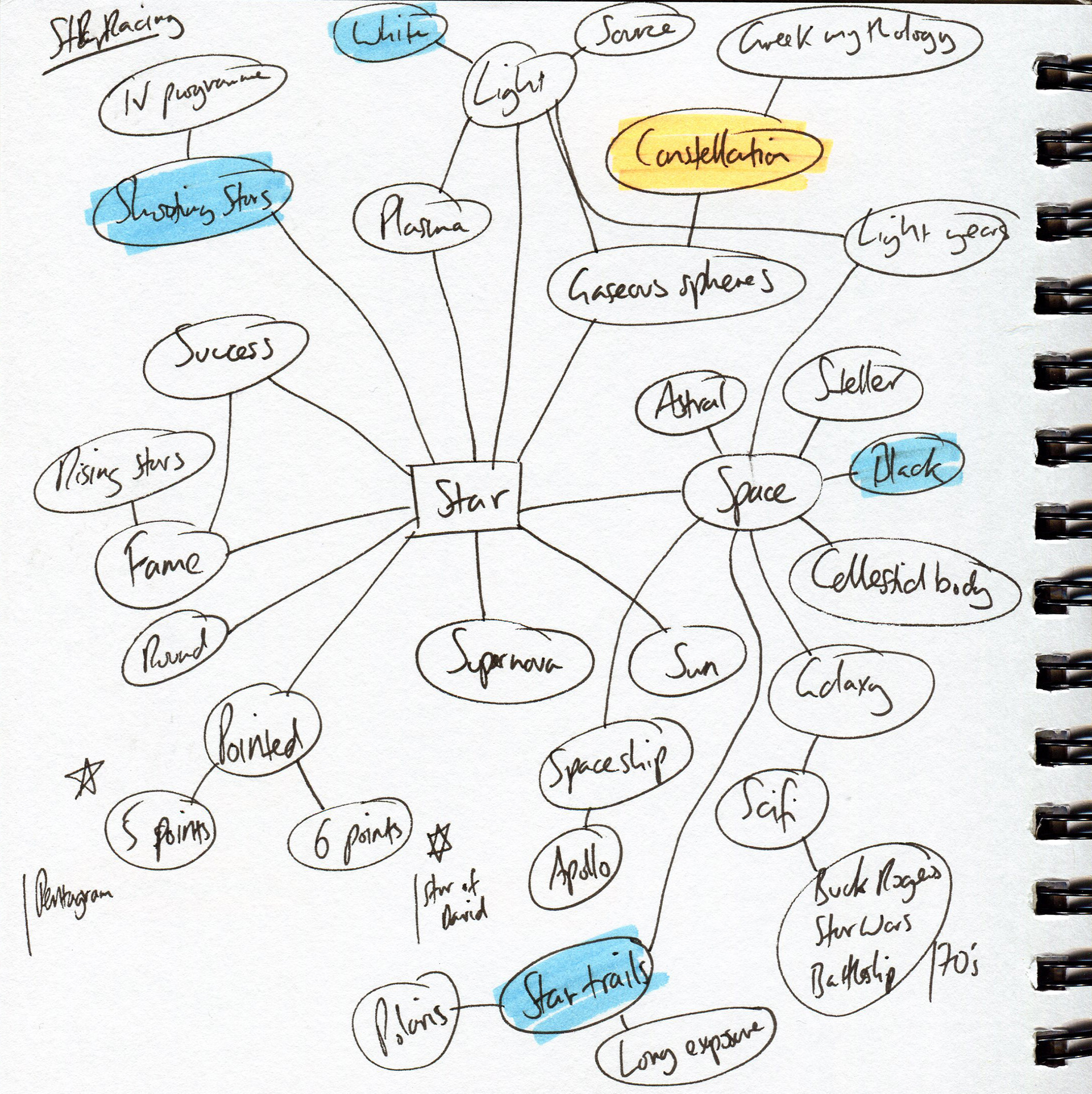 Sketching commenced and one strong idea emerged almost instantly; Looking at star constellations, pentagram shapes, shooting stars, rising stars, star fields... then the idea of star trails hit me (I'm also an avid photographer and honing my star shooting skills...)
Using star light in a different way, star trails capture their trajectory over a period of time, much like the journey of the riders. This concept features 4 star trails linking with 4X, and the circular shape hints at a spinning wheel. The text is upward slanting giving a positive, rising feel, and the vibrant green is sharp and suggestive of the outdoors.
A nice harmonising partner of this green is a warm night-sky blue which would be the perfect partner for a jersey or website.